Regular price
Sale price
$27.00 USD
Unit price
per
Sale
Sold out
Share
Curios: Albrecht Manor is an epistolary horror mystery experience. A haunting story told over a series of letters and ephemera. 
Reality contains fractures, a series of anomalous events that defy explanation, with only remnants of their occurrences left behind. Letters, recordings, photos and reports are all that remains of these phenomena, housed within the Archive, a catalogue of the extraordinary and peculiar. Our first collection is calamitous events connected through the centuries: The Case of Albrecht Manor.
How old is your house? A question not so simply answered for Alex Dunn when unsettling sounds and shadows begin creeping through the house at night. A new house, far away from home, the only thing keeping Alex tethered to reality is the research into this home with mysterious providence and the letters sent to their lifelong friend Anne. Letters that for weeks have gone unanswered. Alex's research never concluded, the last letters arriving on May 17th, 1993. Alex disappeared, presumed dead after a house fire that same day.
Alex's writing reveals just as much as the floorplans and photos included in their letters.
As a researcher for the Archive, read through Alex Dunn's letters and notes. Uncover the missing pieces of the mystery behind their rural Ontario home in 1993. Explore the connection between this house and the original, destroyed in a fire a hundred years before. Can you connect the clues and find the hidden patterns of this house's history?
Curios: Albrecht House contains 13 letters and postcards mailed from March 3rd to May 17th 1993 from Alex Dunn to Anne Wilson. Each letter details the events in Alex's life in their new home as their house has them feeling increasingly untethered from reality. Letters will include documents, floorplans, newspaper clippings, and photos of the house through the centuries. 
What happened to Alex Dunn? Read the letters to try to solve the circumstances of Alex's disappearance and those in the home before them.
---
Product Specs

2 postcards and 11 letters (which contain: 11 typed letters, 14 photos, 2 blueprints, 6 newspaper clippings, 1 invitation, 4 housing registries, and 2 inspection reports)

Packaged in a printed 9" x 12" wire clasp closure envelope

Digital edition included
---
Credits
Created by Seb Pines
Editing by Will Jobst
Playtesting by Brittany Smith, AE Jonesy
Photo credit: Sara Goldsmith, David Berry, David Wipf
Published by Good Luck Press, 2023
View full details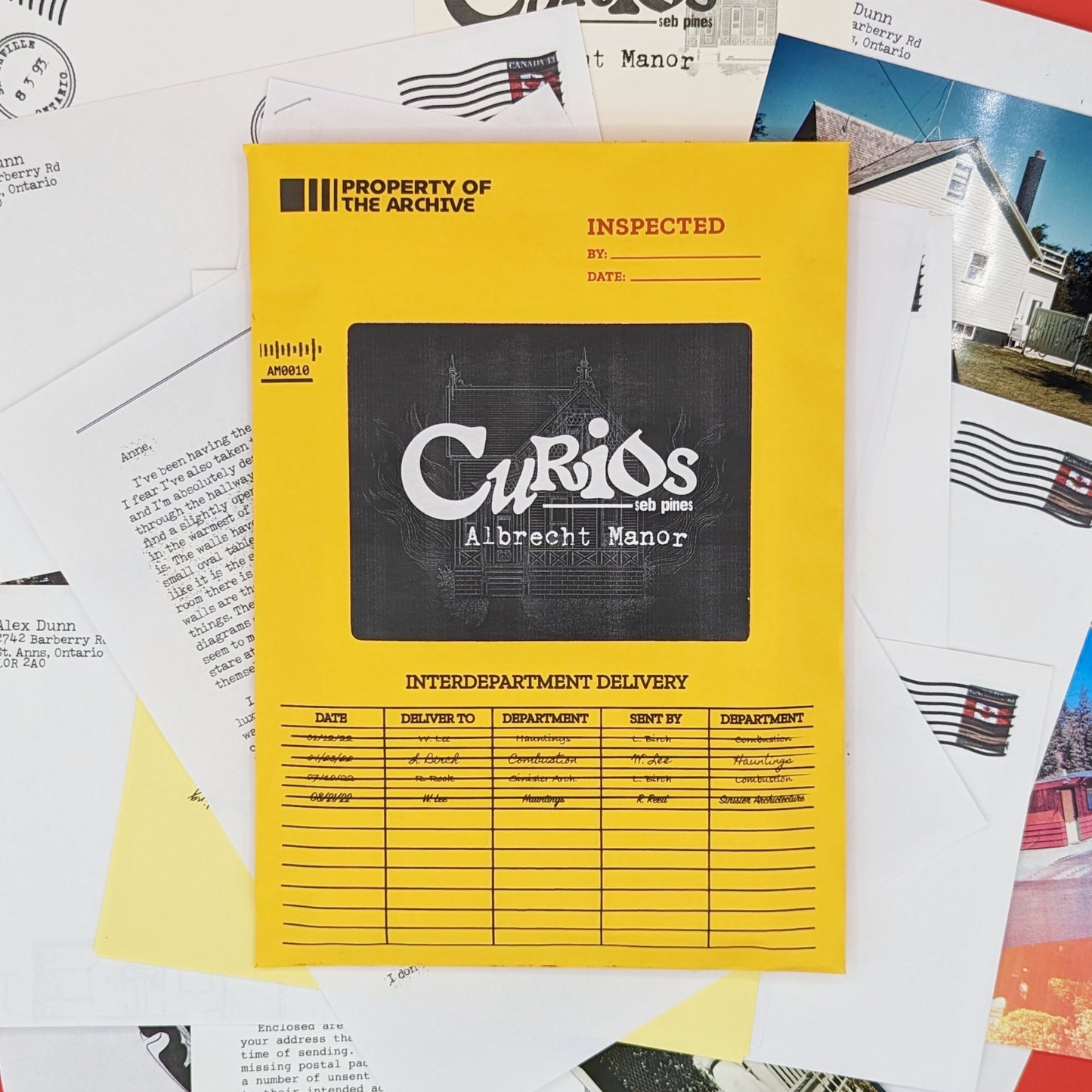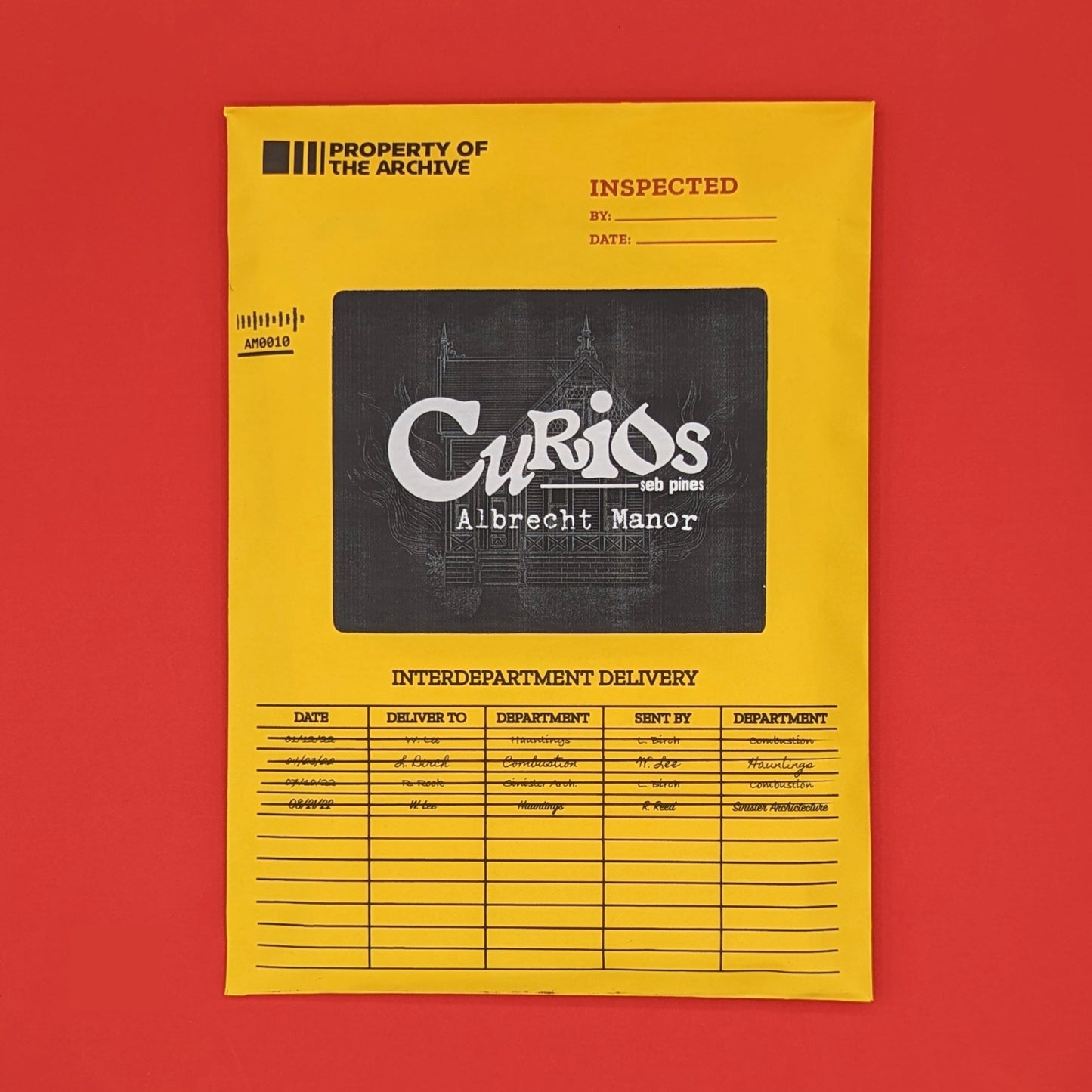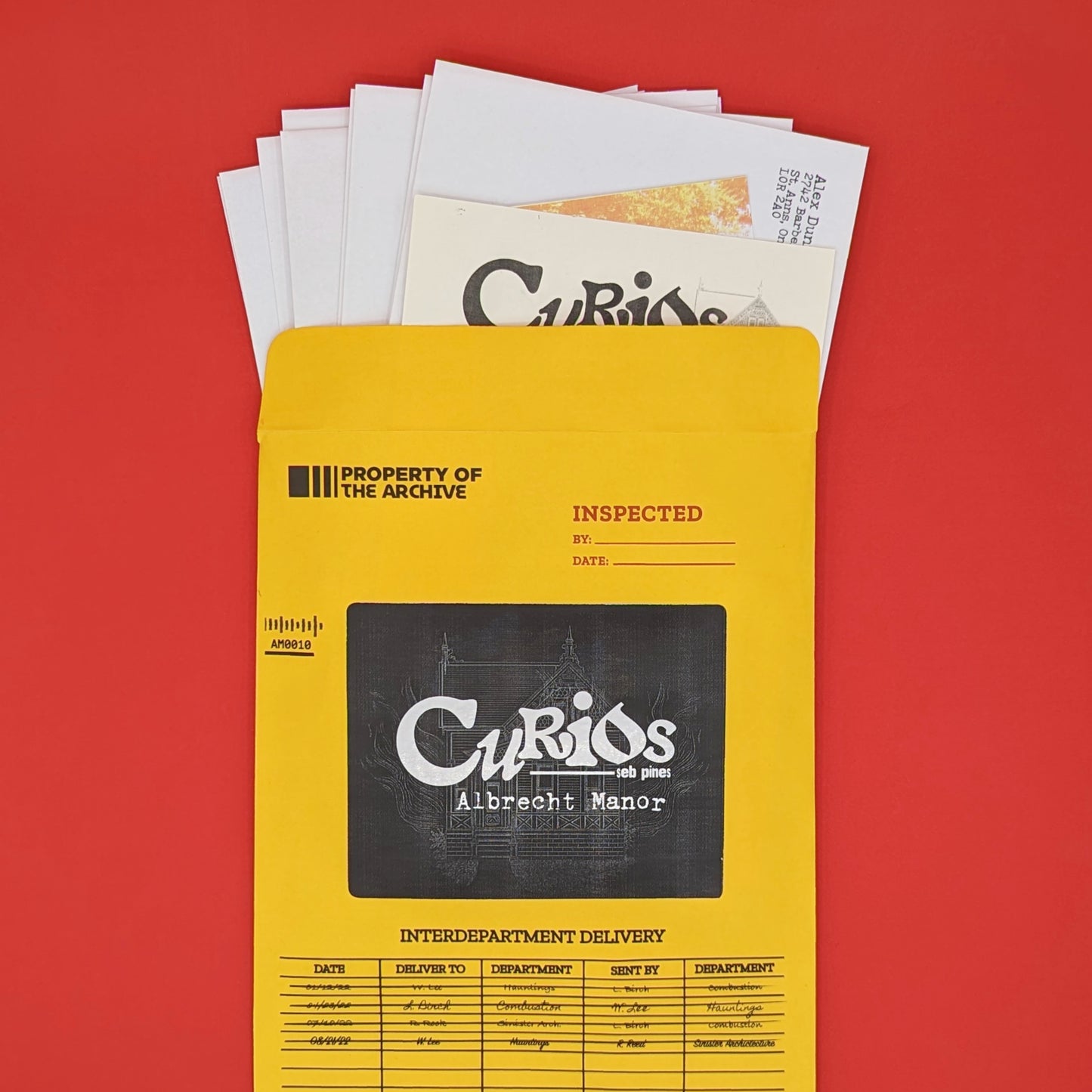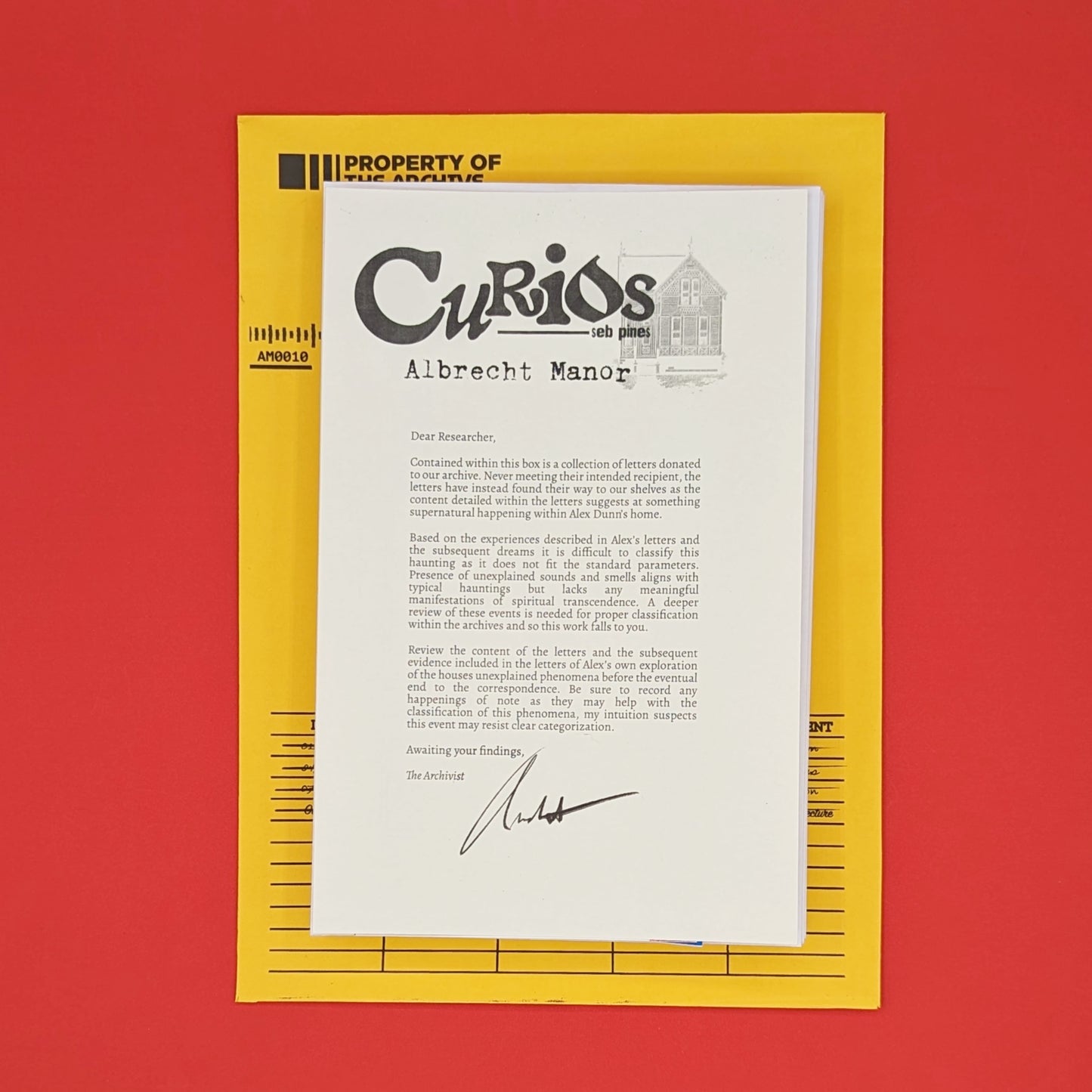 All physical editions of Good Luck Press games include a download of the digital edition.
Shipping

Orders will ship in 1-3 business days with Canada Post. Tracking is not included unless postage with tracking is selected at checkout.

More information here

Returns

We do not offer refunds on orders after they have been shipped. We do offer replacements in the event of damaged or lost orders.

More information here