Regular price
Sale price
$31.00 USD
Unit price
per
Sale
Sold out
Share
Dwelling is a role-playing game and short story for one. 

Taking on the role of the embodied narrator you will wander through your new strange home at night. Conjuring spectres and finding they summon parts of your past along with them. Read, write, and draw in this curated solitary experience of a sleepless night in a haunted house.
As you navigate the house at night you find yourself stumbling into strange occurrences in each room, strange spectres summoned before your eyes. Spectres that slink, stretch, drip and ooze. Draw, sketch, or collage your spectres into being.
With each spectre comes something else dredged up with them. Your mind swirls as you get lost in remembering a time you've felt like this before. Each memory comes up in small pieces, as you are lost wondering where were you? What happened? What was left after that moment?
As the memory slips away, so does your spectre, leaving you alone, once again, in an empty room in the middle of the night. Though something is different, something has changed, something about this encounter has left a mark on you.
The night is long and the house is strange, find yourself and find your ghosts in the pages of Dwelling. 
---
Product Specs
92-page full-colour softcover perfect bound gamebook
Key bookmark safety tool
Keyhole card safety tool
Digital edition
---
Credits
Design, layout, illustration, and writing by Seb Pines
Editing by Will Jobst
Playtesting by Samuel Mendez, Caitlin Knight, Plumpy Thimble, WhatNames, Linda "Druttercup" Evans, R. Gregory, and @latibulous
---
Testimonials 
"I have not been this strongly pulled into a solo game ever. I felt that I was much more the character in the book than a character in other games where I feel I am clearly "playing." Writing in the book and marking yourself and reading, this gameplay loop is very strong and carries the player through the experience in an ethereal manner." - Floating Chair
"It wasn't what I was expecting from a solo RPG. It felt more like a partnership in storytelling with the book, and it was a much richer experience than what I was expecting." - Plumpy Thimble
---
Press
Dwelling: A Book for Ghosts to Haunt, Liber Ludorum
Dwelling is a ghost story that's part solo RPG, part choose-your-own-adventure book and part legacy game, Dicebreaker
---
Awards
View full details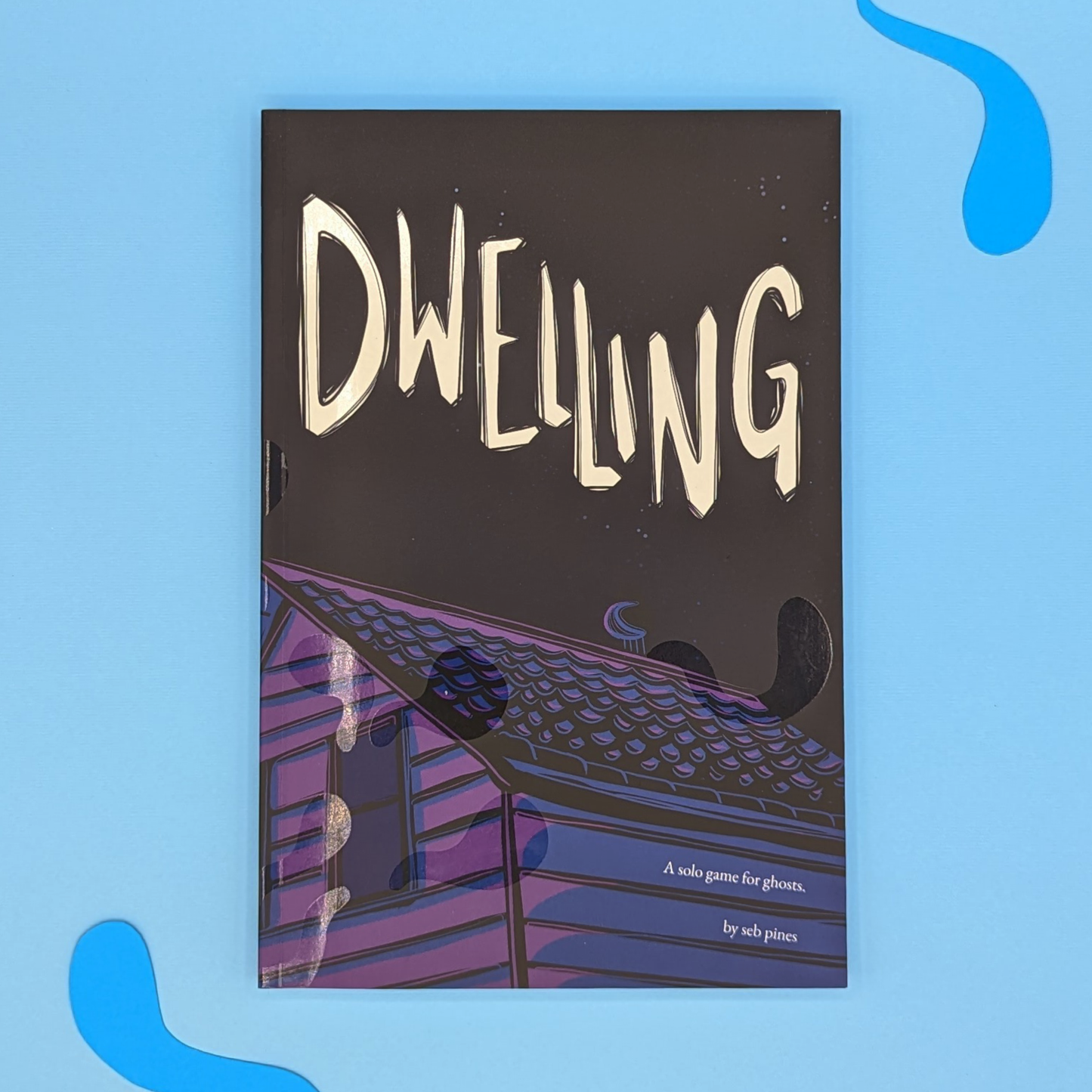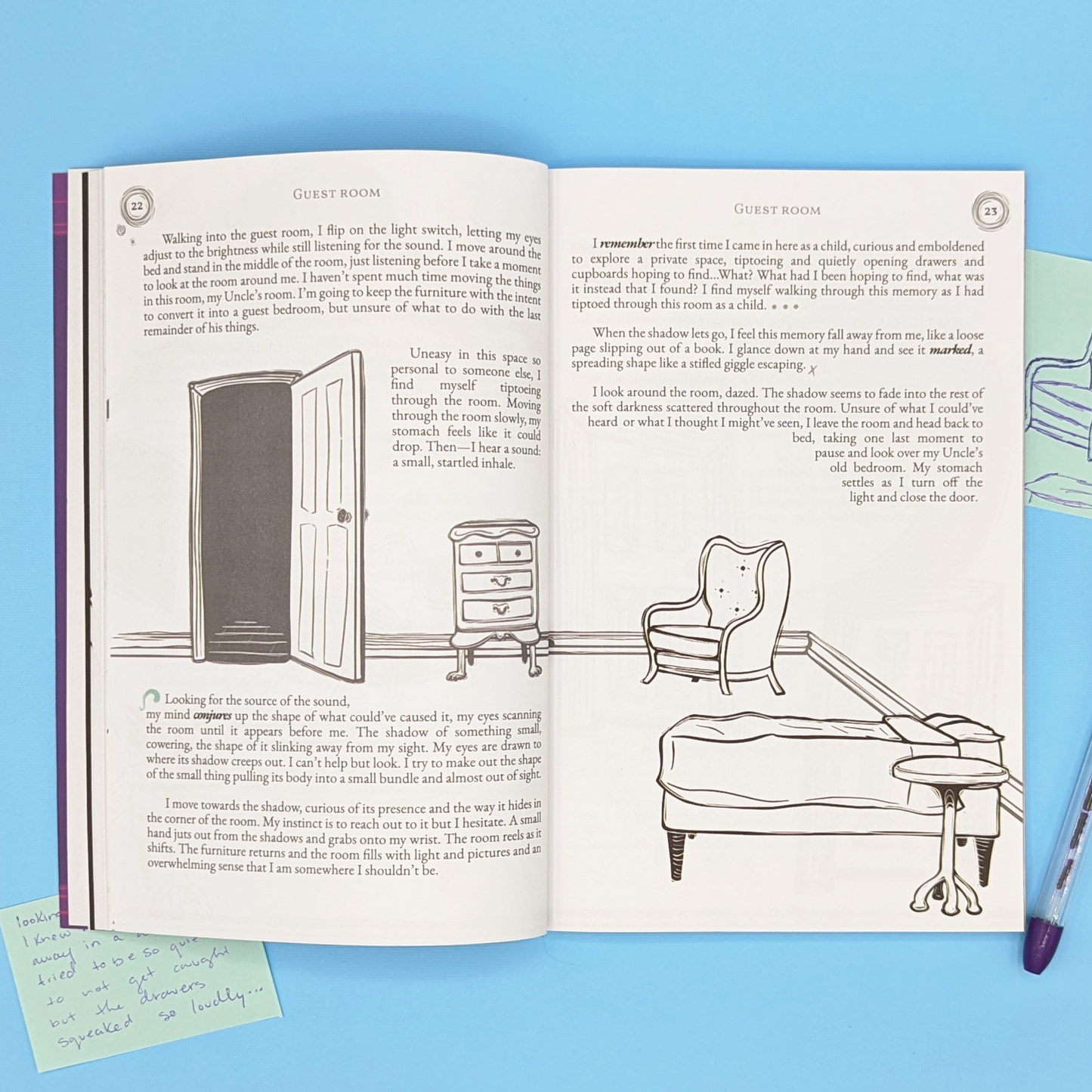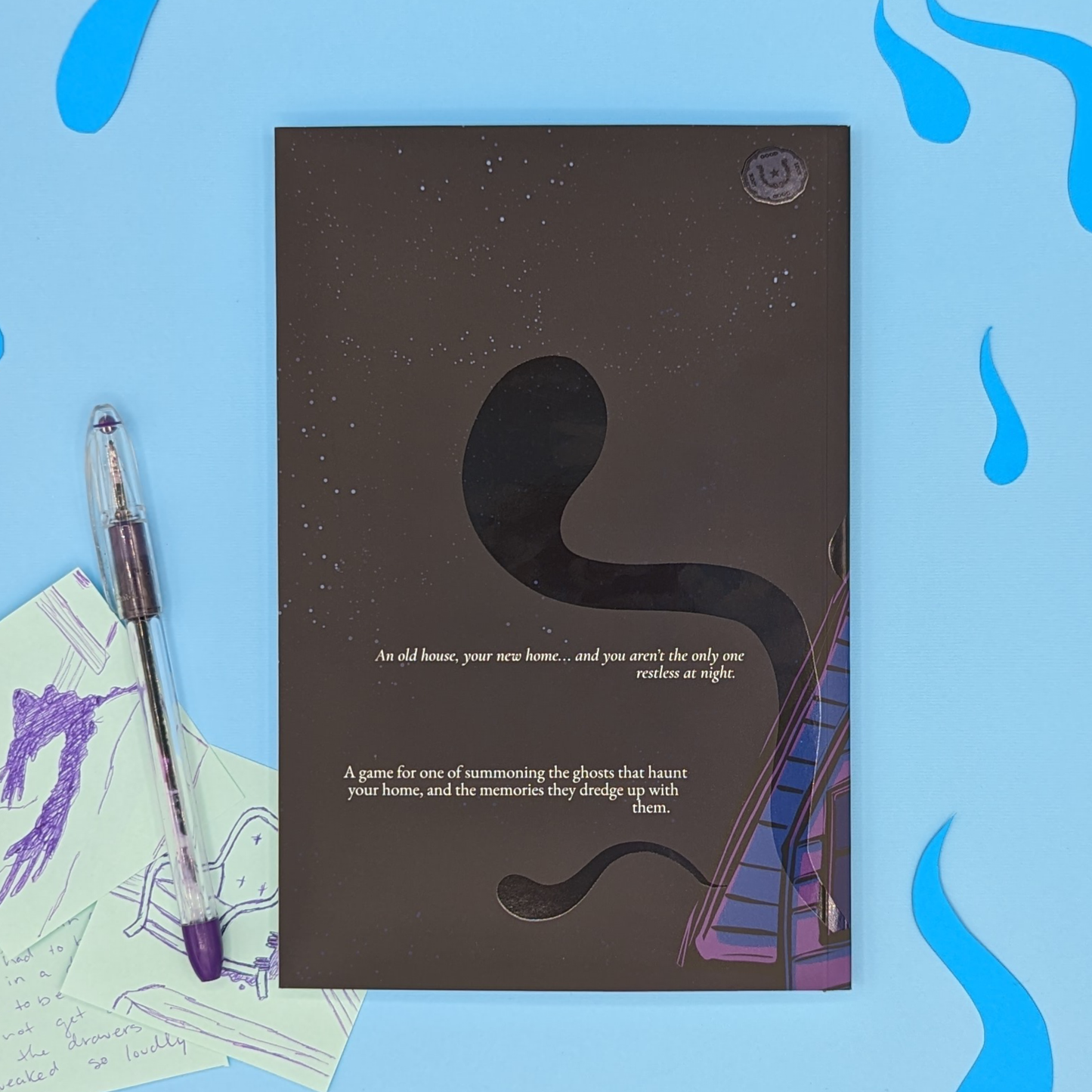 All physical editions of Good Luck Press games include a download of the digital edition.
Shipping

Orders will ship in 1-3 business days with Canada Post. Tracking is not included unless postage with tracking is selected at checkout.

More information here

Returns

We do not offer refunds on orders after they have been shipped. We do offer replacements in the event of damaged or lost orders.

More information here