Regular price
Sale price
$42.00 USD
Unit price
per
Sale
Sold out
Share
TORQ is a post-apocalyptic car-PG for 2-5 players, half road warrior tactics, half freeform roleplaying. In TORQ, you are a driver: a traveller with special talents who ventures from community-to-community to help in anyway they can.

TORQ: Operator Manual is a 100-page, 8.5" x 5.5" full-color perfectbound book with photography, illustrations, and all the rules needed to play. Every edition comes with a digital print-and-play kit.
You're A Driver

Licensed to go anywhere, with the grit to handle anything. There's gas in the tank, an X on the map, and miles of blacktop ahead. Race along the open road, collect the pieces of a changed world, and build something new together. Let's hit the road.
Two Games in One

TORQ is a blend of two games, interconnected:
Road, a quick tactical game where players drive through a hostile world using a playmat: a modular grid representing the many highways, mountain passes, wide-open canyons, and city streets of

 

TORQ. Powered by a unique tactical system, drivers dodge obstacles, investigate oddities, and thrash those who stand against them.
Reststop, a character-focused roleplaying game where drivers visit communities, bringing their special talents to those who need it. The reststop is a low-stakes, chill hangout portion of the game where players inhabit different characters in each community, playing scenes and building the world together.
Explore the Weird World

TORQ's world exists after a global change. Is that a disaster, an apocalypse, a choice? Create and play vignettes of this weirded-world, a world where people and communities strike a truce with the hostile environment, surviving and thriving in a post-anthropocene world. TORQ's world is more humanistic than its post-apocalyptic predecessors: this is not a game for prepper-power fantasy, gun nut brinksmanship, or a rehash of feudalism. TORQ's world is one of many communities living independently and together, tied together by the driver's who make it from point A to point B, mutual aid, and the weird world.

In your game of TORQ, create that world and those places, inhabit the people finding connection and joy in a different world.
---
Product Specs
100-page, 8.5" x 5.5" full-color perfectbound book
digital print-and-play kit
digital edition
---
Credits
Writing and design by Will Jobst
Illustration by Gabriel Reis
Photography by Ben Garbow
Editing by Seb Pines


View full details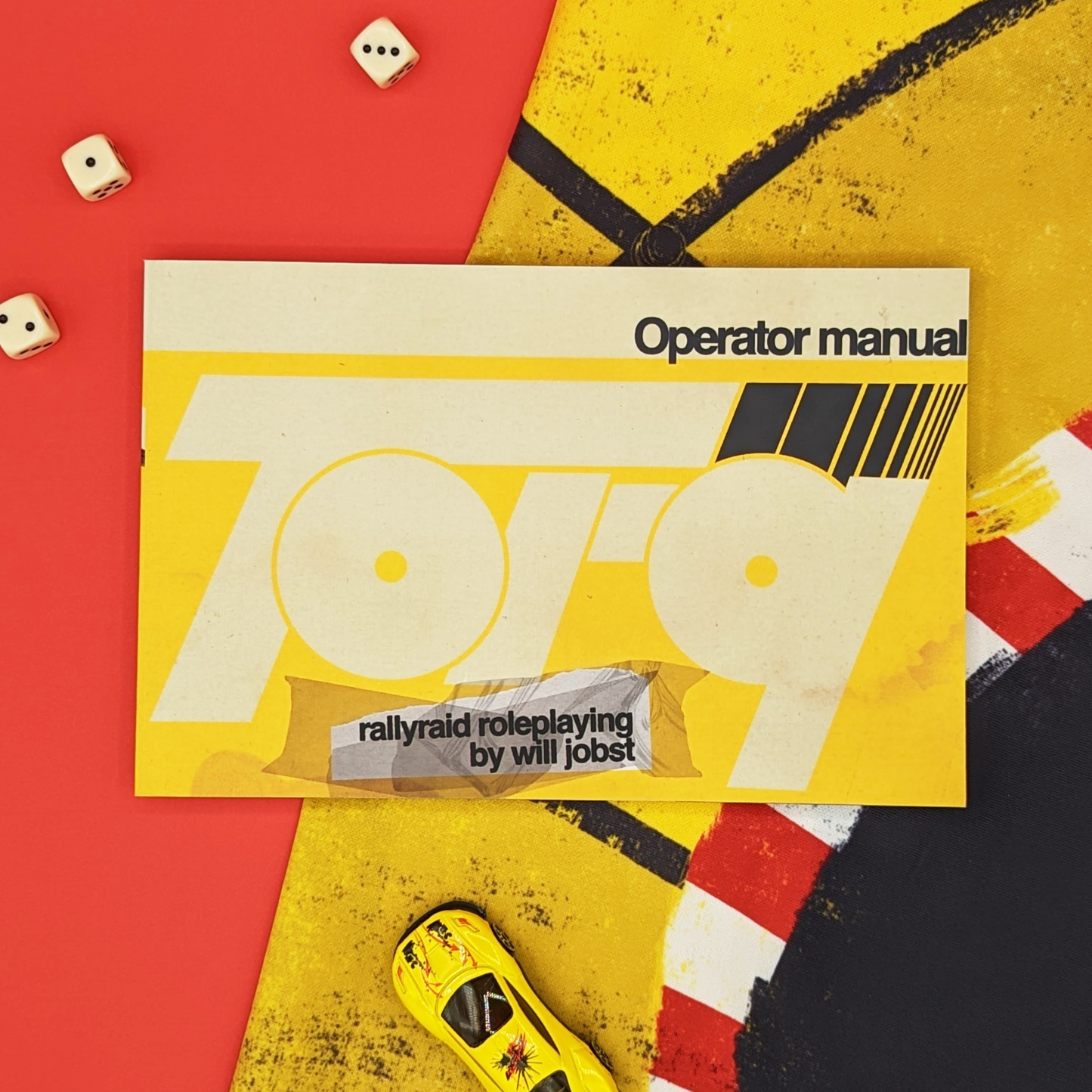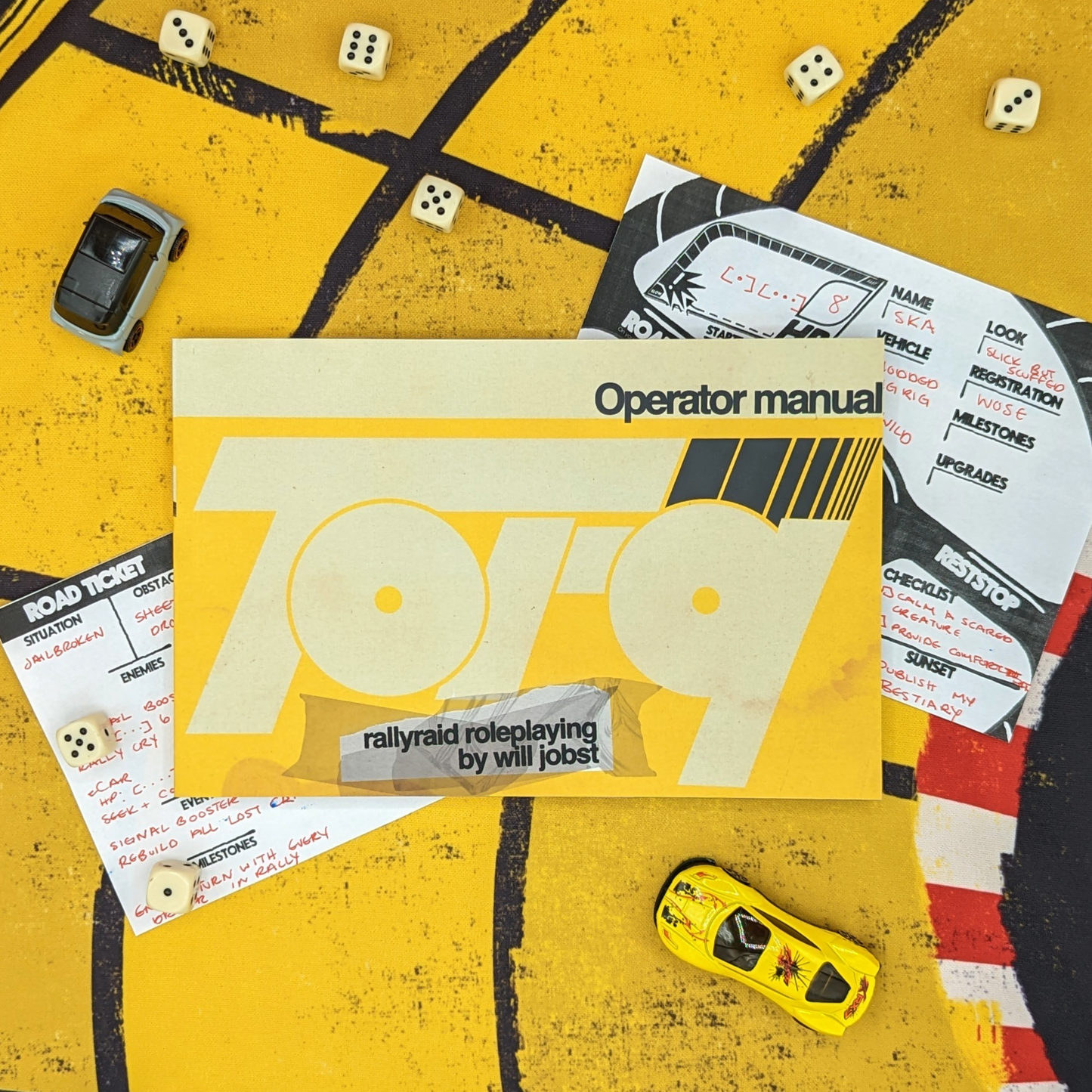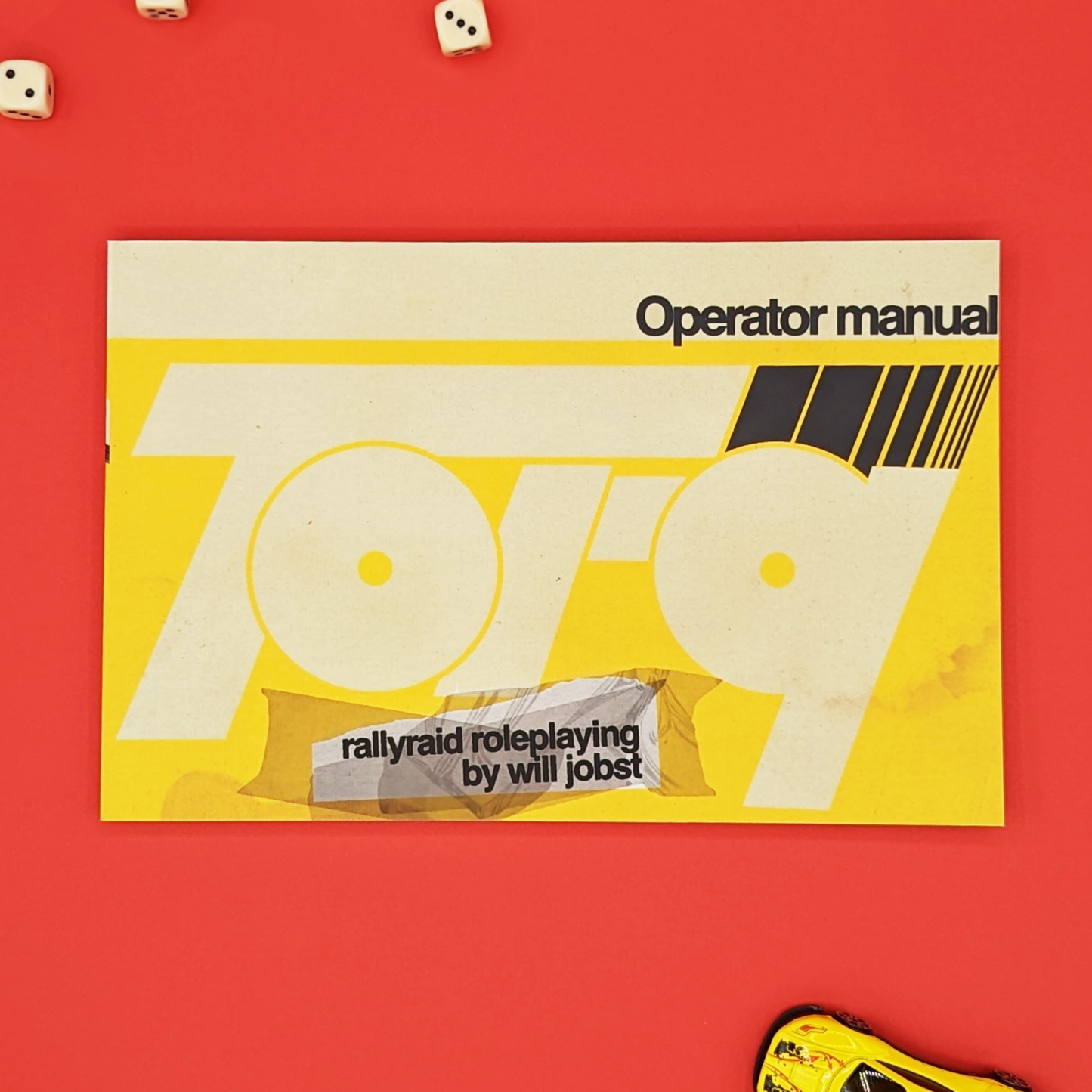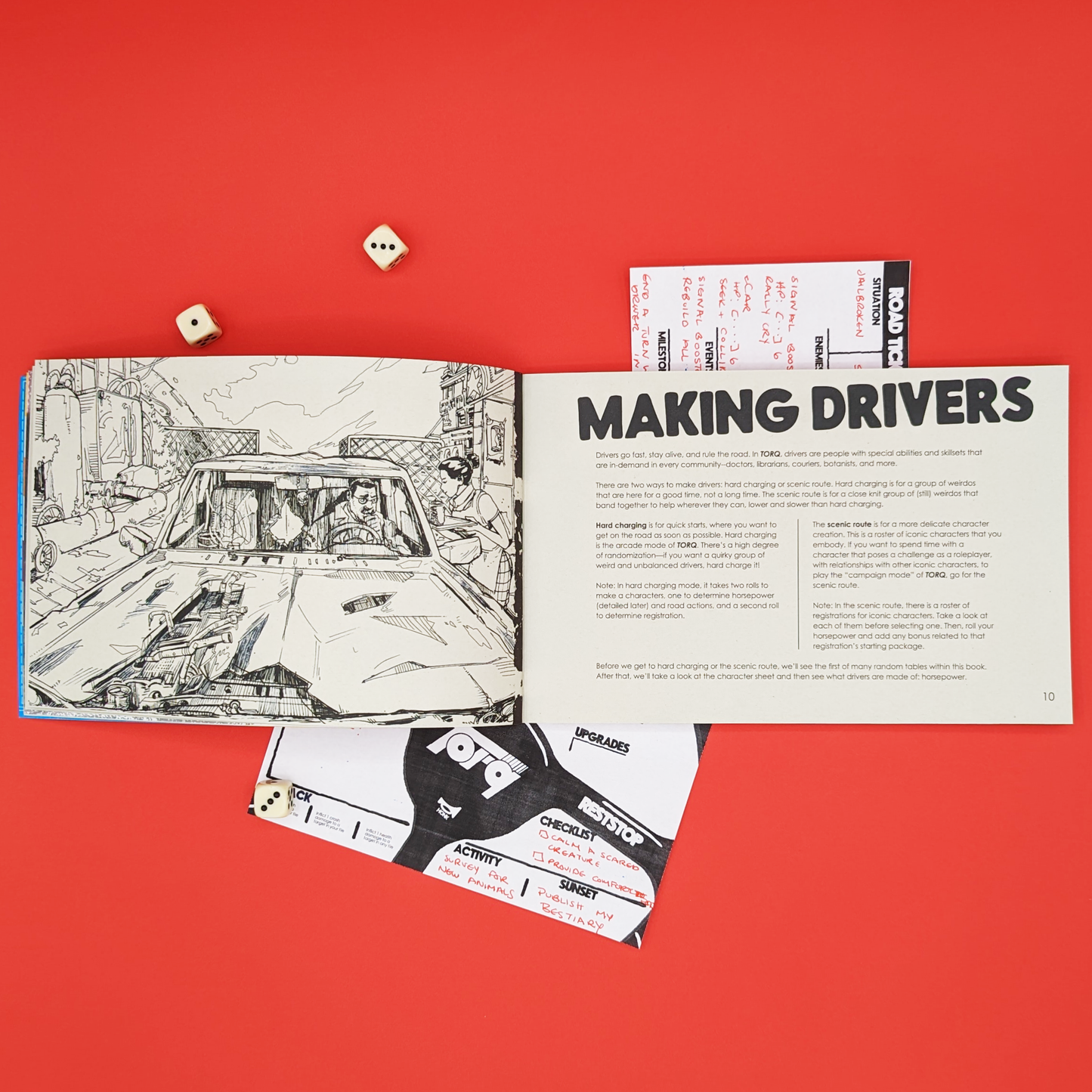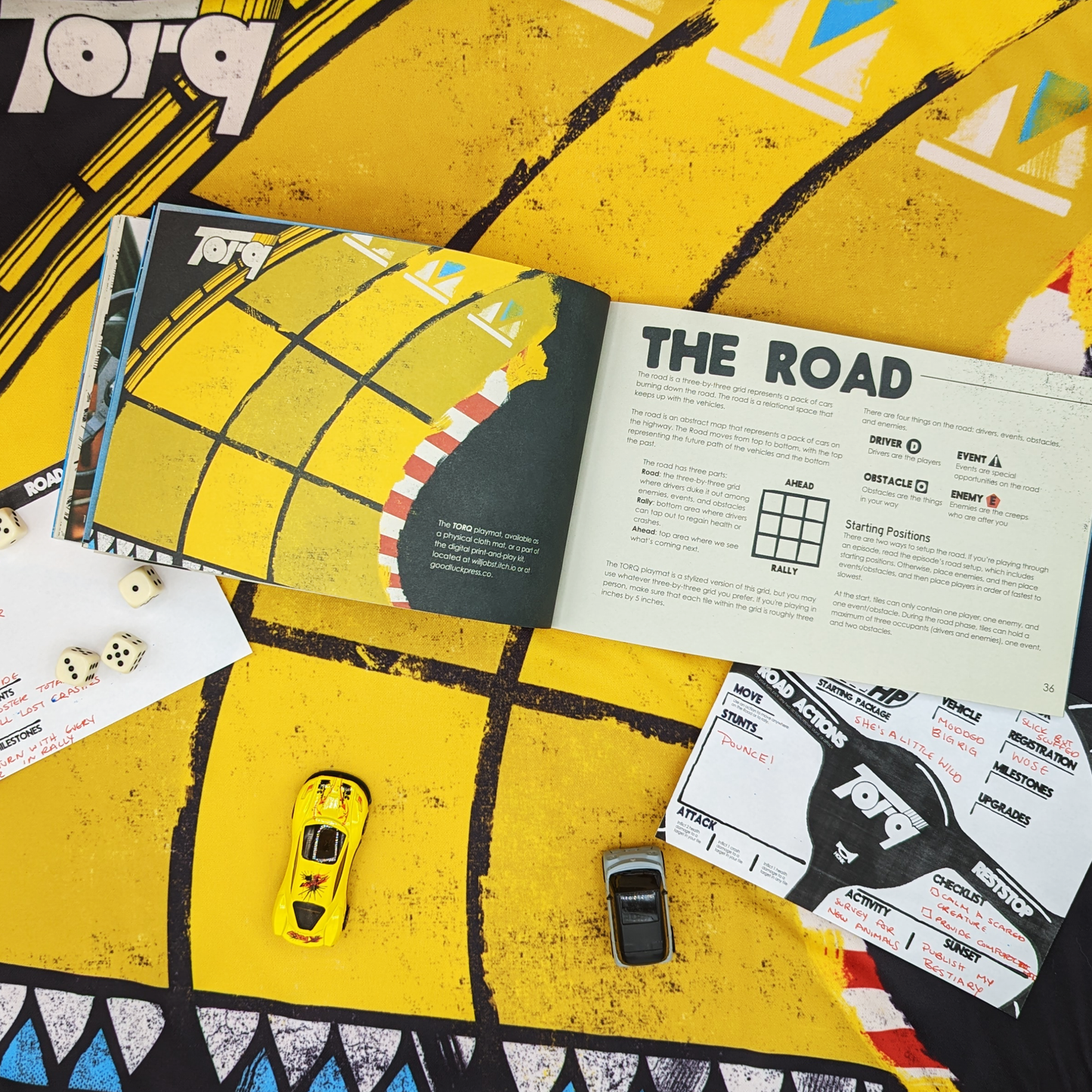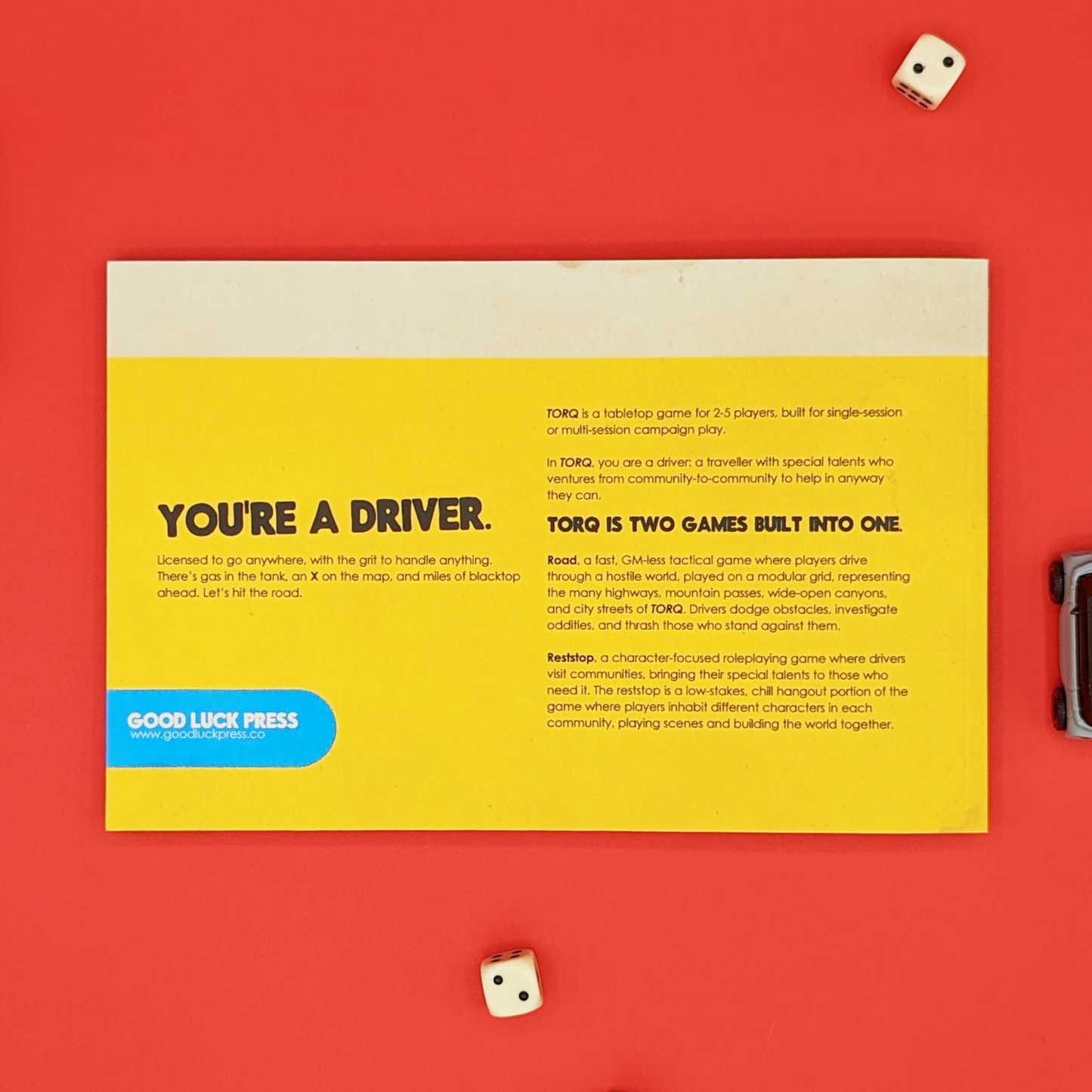 All physical editions of Good Luck Press games include a download of the digital edition.
Shipping

Orders will ship in 1-3 business days with Canada Post. Tracking is not included unless postage with tracking is selected at checkout.

More information here

Returns

We do not offer refunds on orders after they have been shipped. We do offer replacements in the event of damaged or lost orders.

More information here